Fellipe Weno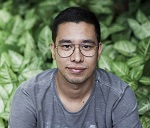 +55 11 9 8076-8292
Brasil - São Paulo, SP
fweno@onefour.ga
facebook.com/fweno84
System Administrator
I've been working in IT since I was a teenage. I have a lot of interest in Web Services and Internet and Network in general. Also I've been working with several operating systems, from Microsoft's to some flavors of Unix. As a very old user of the Internet I'm very comfortable with new systems and technologies that will probably emerge or I do not know yet as I prepare to put in test new ways that may lead for better and/or more secure solutions.
---
Skill Set
---
Subnetting, CIDR notation, Communication Protocols, Firewalling, Routing and Isolated-Networks.
Site-to-site and Remote Office. With or without custom routing tables. All major protocols and OpenVPN.
I've been working with several OSes and I'm aware of the majors OSes in the market. Have been using several Linux distros, preferably a RedHat like one. Have been using Windows Server, including Server Core and Apple OSX and some flavors of Unix, like BSDs. Also I work with HA and redundant systems.
I've been using Apache HTTPd since early 2000. I'm very familiar with the Apache Foundation documentations and I've been working with some of their projects from time to time. Apache is a very strong project that I'm very proud to been using in my solutions and a group that I have a profound respect.
I've been using several databases in my path. My biggest database set was a Oracle 9i database running dedicated to a IIS ASP Server. I have worked with Oracle, MSSQL, PostgreSQL and MySQL.
I'm not a programmer. But I can work with several programming languages. I have been patching Linux softwares for a long time, and debugging code as expected. Even not being a programmer I can very likely being a programmer for a moment if that's what we need and also I very good with Scripts.
---
From ... To
---
mercadolivre.com.br
2002
System Administrator
Here is when everything begins. Well not really but, here I had my first opportunity to take a look into a real web system. This was a good first IT job and this was more of a support kind of job as I didn't needed to work in the system core of the Website. Instead the system was administered in Argentina and we had here a sort of web-interface to do modifications on the system. Also the Microsoft Network here was actually a Domain in an existing Forest so it was also remotely administered.
Firewall.
Routing.
Support.
Self-employed
2016
IT Consulting
I've been working in provide network services in existing networks and deploying new systems on the Internet or locally.
Migrating systems to the Cloud to some of the biggest players: Google CC, Amazon EC2 and MS Azure.
General LAN services, VPN services or other related local networks services.
GApps and Office 365, likely for emails services.
Management tools such as SNMP, WMI, SSH and others.
---
What I looking for and who am I...
---
It is a pleasure to me help others. Everytime I see a solution that I put in place save time or do a more efficient or better job makes me glad. Otherwise I can't rest if something goes wrong. In this moment of my life, however, I want to be in one company. That is or isn't IT in nature, but needs it. But I'm not closed to a possible out-of-my-expectation-job. I'm easy to talk to and I like to share ideas and will do my best to think with you!
In a personal life side, I looking forth to got back to the studies and do a academic research in my area. That's why I'm inclined to accept a full-time job in a single company, instead of continuing to do consulting. I have been born in São Paulo, in the year of 1984. I love the city and I like to live here, I'm a kind of 'metropolis' guy and I can't take the idea of not having access to a 'continuous flow' of information. I like to learn new things, and I not the 'artist' kind of guy. I'm not very good at making beautiful things in Photoshop. My profile is more for logics so that's why I like so much to work with systems.
I began in IT by accident circa 1997. I had 13 years old and a 486DX2. And this monstrous 512MB HD that got screwed and didn't work anymore. So I told my mom that and said I had to get a new one. Months without a hard drive, so I was actually using my computer with RAM Disk. Which was very fun - excluding the part that I had to go through three floppy disks in the boot process, yes I had Windows 3.11 but this wasn't three floppies. She told me that she couldn't buy a new one and said to me to try to trade out my parts and get a replacement or buy a new one myself. So I did it. I called a local newspaper, explaining that I wanted to put a note saying that I have a 386 mobo to sell. A few days passed and the owner of a technical assistance called to see the mobo. I answered the phone and talked to him about the mobo and about what happened on my computer, and he was amused: "It's a boy on the line and he wants 50 bucks at the mobo!". Then he invited me to work with him and that's when it all started.
I like to read about Science and Technologies. Also I like to watch movies of Science Fiction. I was the one student who was always asking the science teacher, 'Please, take us to the laboratory!'. When I was a kid I was speechless when I won one of those 'Alchemy kits', which had several chemical compounds and you had those recipes to disaster. I'm not very much of a 'party' guy but I like it whenever I have the opportunity to do so. I do not do sports, very often, but in my teenage days I was a very good Inline Skater or Roller as we usally call it!